Latest News
03/12/2021
We are getting into the Christmas spirit in school, with trees going up, as well as classrooms being transformed into something a bit more festive!
Children are welcome to give out Christmas cards this year. Simply bring these directly to class and adults will find a way of giving them out.
Classes in the younger years have also been busy rehearsing their nativity performances over the past weeks. These shows will be recorded and class teachers will be in touch soon with a secure link so you can watch performances at home. (Please note, if we do not have video consent from parents and guardians, your child will not appear in the recording. However, they will take part off-camera.)
There has been a slight change to the 'Carols in the Community' performance for our Year Threes. We are now going to broadcast a live stream (via Google Meet) to the residential home instead of the planned visit to the site. In light of the current precautionary measures throughout the country, we came to a decision together on this to move this online this year.
You should have received an email from Friends of Woodside, advertising a series of fundraising events on Friday 10th December. Come and join us on the playground at the end of the school day, weather permitting!
Other festive fun includes: Christmas Jumper Day which coincides with Christmas Dinner Day. This is on 15th December. On Thursday 16th December, children will be having their Christmas Parties. All are invited to come to school in non-uniform. (There is no charge for this.)
26/11/2021
We have a cleaning position available in school if you are interested in joining our team. Please see here for further details.
23/11/2021
We look forward to hosting our next Community Forum next week on Thursday 02nd December from 18:00 – 19:00. The idea of these regular meetings is work together on school improvement priorities. If you would like your say, please sign up here.
We will gather responses until 12:00 on Thursday 02nd December and email you an invite to the online event soon after.
18/11/2021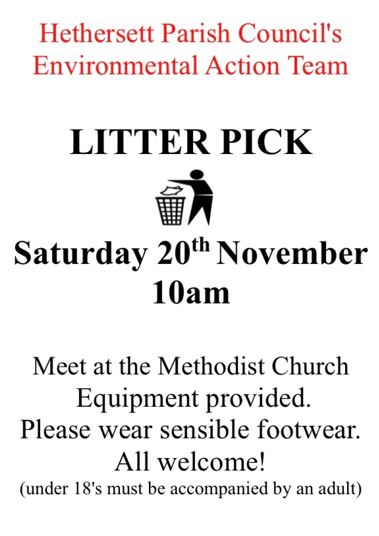 16/11/2021
We will be raising money for Children in Need this Friday 19th November with a non-uniform day. Please send in donations via your children. Thank you.
We now have a date for any children who missed their flu vaccinations last month, due to the previous medical team's issue with staffing. Vaccinations will take place for any children previously absent, as well as: Laurel, Lime, Cedar, Ash and Birch on Thursday 16th December.
It is great that so many parents are now using Class Dojo, amongst other direct forms of contact with class teachers. Please do note that our reporting absence procedures are still the same. Kindly report your child absent via the school office by email or by telephone.
On absence, in the event that your child has a vomiting episode, they must only return to school after 48 hours have passed. Thank you.
09/11/2021
As promised, we have organised some dates for those families deciding on Reception places for September 2022. There will be an opportunity for a group to look around on 11th November from 17:00 – 17:30, before the online presentation, if you are nearby. Otherwise, we have the following dates on offer:
Tuesday 16th November: 16:30 – 17:00
Thursday 02nd December: 16:30 – 17:00
If you would like to come and have a look around, please book a place, by clicking here. Please note, there are a limited number of spaces on a first come, first served basis. We are happy to arrange alternative days to come and look around. Just email the school office to set something up.
We are sad to announce that we have two members of staff leaving Hethersett Woodside over the next month. Mrs Watts will be leaving us on Thursday 11th November and Mrs Richards departs on the 26th November. We thank them for all their service and we wish them all the very best for the future.
A reminder to all families that we have poppies and other remembrance day items for sale at the school office.
08/11/2021
It is with regret that we are changing our Reception 2022 Open Evening to a virtual event this year, with slightly different times. There will now be an online presentation only from 18:00 – 19:00 on Thursday 11th November.
If you would like to book a place at the meeting, please fill out the booking form below.
Reception 2022 Open Evening: Booking Form
05/11/2021
Parents, just to make you aware that, next week, things might be a bit different in Year Two – Year Five. Children are going to be sitting a series of assessments in Maths and English throughout the week. This is nothing to worry about and the message to the children is to simply: try your best. As a school, we are trying out a slightly different way of finding out how your children are getting on and areas to work on. If you would like further information, please see your child's class teacher.
As mentioned in a recent letter, we are trying to tighten up on the time it takes children to settle in in the mornings and register them. Please note, you should arrive by the following times:
Year Three – Year Five: 08:45
Year One & Two: 08:50
Reception: 08:55
The back gate opens at 08:35 and the front gates a little after.
If you are running a little late, please make your way to the office where you will need to sign in and order a school dinner. Children should be accompanied by an adult in order to sign in late. Many thanks.
02/11/2021
A warm welcome back to you all after the half-term break. Please take a look at the Term Dates section of our website. This includes the dates for our next community forum and parents' evenings. Early next week we will be sending out booking forms for each class so parents can sign up for an appointment.
We are in the process of ironing out the finer details but we are planning to put on some nativity shows in the week beginning 06th December. We will be in touch with dates soon!
You will also find Autumn 1.2 Curriculum Letters on our Classes page.
Please also note, there is an exciting change to the dinner menu this week to celebrate Bonfire Night!
21/10/2021
Would you like to come and work as part of our team? We have a number of vacancies available at the moment. Click on the links below to find out further information:
We have installed a new unit just outside the school office for all lost property. Please take a moment to have a look through before half-term. There are lots of items, from brand new gloves and water bottles to school jumpers and cardigans. Every half term we will clear the lost property unit.
All unnamed uniform items will washed and sold in our termly second-hand sale. All other items will be recycled or donated to charity.
It is a good to time to make a plea to all families to please name clothing and personal belongings.
If you are a parent or guardian of children 0-4, please see below for a fantastic free event coming up after half-term.
19/10/2021
For eligible families there are free food vouchers available this October half-term. Please see here for further information.
If you would like to apply for the vouchers, please use the form below to let us know. Please complete this no later than Thursday 21st October at 15:00 to give us time to process your vouchers.
October Half Term Free Food Vouchers
18/10/2021
Our Year Five children did Hethersett Woodside proud on Friday in our first school trip in some time. The Sing to Dippy trip at Norwich Cathedral was a great success. You can watch how well the children did for yourselves!
14/10/2021
In Lime class, children have been learning all about Stone Henge. Children worked in teams to build their own stone monuments!
12/10/2021
Several things today!
Firstly, thank you to all those parents who came along to our first Community Forum last week. If you could not make it, we have included notes made at the meeting and the presentation slides which give a little detail of what was discussed. The leadership team came away with lots of really useful feedback, after a really productive meeting.
Children regularly take part in running activity during the week, as part of our Daily Mile. An extra pair of trainers may be useful if your child's school shoes are less appropriate for running.
On PE and dress, on Wednesday 20th October, we have a school photographer in school. If your child usually has PE on this day, please can they wear their uniform and bring their kit in a bag. This is a one-off change so that all are looking nice a smart for their pictures!
29/09/2021
It was great to see so many parents at the Reception Reading Meeting last night. If you wanted to refer back to the resources discussed or you could not make it along, please see below.
If you fancy getting involved in cleaning up the community, here's how you could help!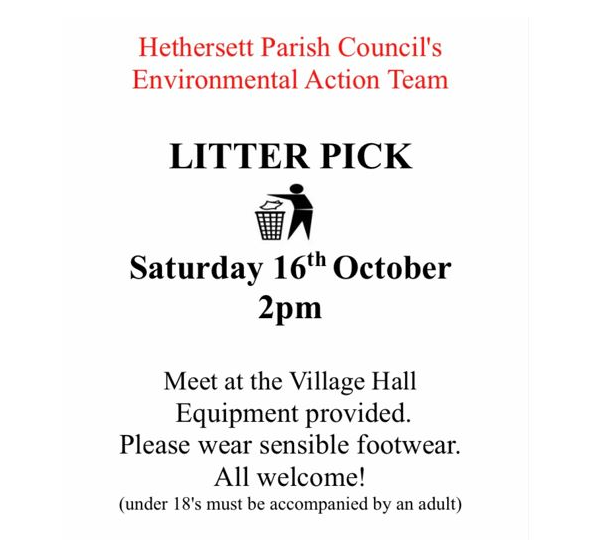 28/09/2021
There is a change to the school dinner menu on Thursday 07th October. We are going to be having a 'Street Food' themed day! This is a good time to remind parents that they may be entitled to free school meals if you receive certain benefits. Further details can be found here. If you need help with the form, this is not a problem. Pop in to the office and we can print or support you with it.
24/09/2021
This is just to let you know that our Reception Parents' Reading Meeting will be held online on Tuesday 28th September from 18:00 – 19:00. The Google Meet link will be sent to you the day before.
Please "come along" to find out all about how we can work together on reading with your child.
Ms Smith and Mrs Ferreira will explain our approach to reading and phonics and let you know how
you can support your child.
We will publish a copy of the presentation via Tapestry after the meeting for those who cannot
attend.
17/09/2021
Sadly, we said goodbye to one of the team today. Miss Evans has decided to take on a new, exciting career challenge. We wish her all the best for the future.
We are pleased to announce that we will be welcoming two new members of staff to our community. Portia Clover will be starting with us on Monday 04th October, working in Hazel as a teaching assistant. Just before half-term, we will also welcome teaching assistant Charlotte Russell to the Year Five team.
If you are a parent of guardian and you would like to take part in the first of our new half-termly community forums, please feel welcome to come along (albeit virtually)! The first one is online on Thursday 07th October from 18:00 – 19:00. If you fill out this form we will be in touch with how to join the meeting.
14/09/2021
Please note, there has been a slight change to the schedule below. Cedar's session on Thursday 30th September has been postponed. We will contact you soon with alternative arrangements.
We would like to invite parents of children in Year One to Year Five into school for an opportunity to meet your child's class teacher. It will be a chance to meet all the adults who help your children learn and to look through some of your children's work. This will be held in the school hall on the following dates:
| | | |
| --- | --- | --- |
| Day | Year | Class |
| Monday 27th September | One | Holly |
| Tuesday 28th September | One | Chestnut |
| Wednesday 29th September | Two | Hazel |
| Thursday 30th September | Four | Cedar |
| Friday 01st October | Three | Lime |
| Monday 04th October | Three | Beech |
| Tuesday 05th October | Two | Laurel |
| Wednesday 06th October | Five | Ash |
| Thursday 07th October | Five | Birch |
All drop in sessions will be between 09:00 and 10:00, except for Year One, which will be from 14:15 until pick up time.
13/09/2021
September 16th is National Teaching Assistants' Day. We spoke to the children about it today in assembly and we will be saying thank you to our staff on Thursday. Children may want to make a homemade card or something special to show their appreciation.
07/09/2021
Please double-check the PE days for different classes below. We have had to make one or two changes.
07/09/2021
Please find further details about your child's school day on the class pages of our website.
03/09/2021
We are all looking forward to seeing you on Monday 06th September. Mr Brereton and Mr Carter will be out on the playground to welcome you and show you around if you are unsure of anything.
Please remember to see the letters page for further details of new arrival and departure times. We would also kindly ask that, if you have not already done so, to complete the form which lets us know who will be collecting your child each day. You can find further details on both items in Letters.
A note to parents of children joining our Year Three classes. Please be aware that snacks and school meals are no longer free for most children in KS2. You will need to provide a healthy snack for break times. This can be a piece of fruit or veg and please remember that we are a nut-free school because of certain children with severe allergies. You can either pay the office directly or send money in, in a named envelope.
Finally, we will post curriculum letters soon, which will include details of when PE is taking place. In the meantime, the following classes will be having PE on the following days. Remember that children come to school in the PE kits on these days:
Monday: Lime, Ash and Birch.
Tuesday: Laurel, Hazel, Holly and Lime.
Wednesday: Chestnut, Cedar and Holly.
Thursday: Beech, Laurel, Hazel and Chestnut.
Friday: Cedar
27/07/2021
If you would be interested in joining our wonderful team, we are currently advertising for a Learning Support Assistant. Please see details below.
21/07/2021
We raised nearly £400 for Bone Cancer Research Trust today. Here are some of our community looking splendid in orange!
20/07/2021
We are currently advertising for a Breakfast and After School Club Manager and for Cleaning Staff. Please find details below:
Breakfast and After School Club Manager
16/07/2021
Woodsiders had a wonderful afternoon in the sunshine saying a fond farewell to Mrs Jermy today!
15/07/2021
We 'bubbled' our sports day this year. Here are the Year Fours in action!
12/07/2021
Next week we are going to be fundraising for The Bone Cancer Research Trust, whose vision is a world where all primary bone cancer is cured.
On Monday 19th July we invite all children to wear their brightest orange clothes and for families to give a donation to the charity. Thank you.
09/07/2021
The 'Wensum English Hub' have recently released this guidance on how to get children engaged with reading over the summer holidays.
28/06/2021
Children enjoyed a very informative Refugee Week recently, raising £290 for the Welcome Wheels project.
17/06/2021
A reminder that, as of Monday 21st, drop-off and pick-up times are changing for some children. Full details are in the letter we sent last week. Please try and arrive at school as close to the necessary time as you can. Remember to wear a mask and socially distance as best you can. We would also respectfully ask you not to bring dogs onto any part of the school site, including the pathway leading from the back entrance.
17/06/2021
If you joined us for our Nursery Parents' Evening today, you can find the presentation below. If you could not make it, the notes might be useful. Please feel welcome to get in touch if you have any questions.
15/06/2021
Please find our recent Reception Parents' Evening presentation below.
14/06/2021
Back in May 2021, we held a Relationships & Sex Education (RSE) information evening for parents. If you did not manage to make it or would like to refer back, please find the presentation here.
10/06/2021
We wrote to you before half-term regarding transition work and some changes to classes, namely to this year's Year Two and Year Four.
Please note, children will be told about the planned changes to these year groups on Friday 18th June. As part of the work around reconfiguring the classes, children will have the opportunity to name a small group of children who they would like to be with next year. They will have the weekend to think about this and then state their preferences on Monday 21st June.
On Friday 25th June, children will find out who they will be with next year. We will also send out information to parents, on which teachers and other adult support will be in which classes for next year.
10/06/2021
Our new Deputy Head, Sam Carter will be visiting the school tomorrow. Mr Carter will be at the front gate tomorrow morning to help greet the children, if parents would like to put a name to a face!
28/05/2021
We will begin to start using the back gate as an entrance to school from Monday 07th June. You can access this via the pathway which runs alongside the village hall. For the moment, the gate will be supervised from 09:00 – 09:15 and is only for families of children in Year Two – Year Four.
Please note, as per our risk management measures, parents will still not be able to come onto the school site and collection will remain the same for all at the front entrances.
28/05/2021
We are currently advertising for a Learning Support Assistant. Further details on how to apply can be found here.
26/05/2021
Thank you to all parents for your Pyjamarama Day donations. Hethersett Woodside raised just over £332 for BookTrust this year! Here are a few of our children in their PJ's enjoying a bedtime story!